About Me & F050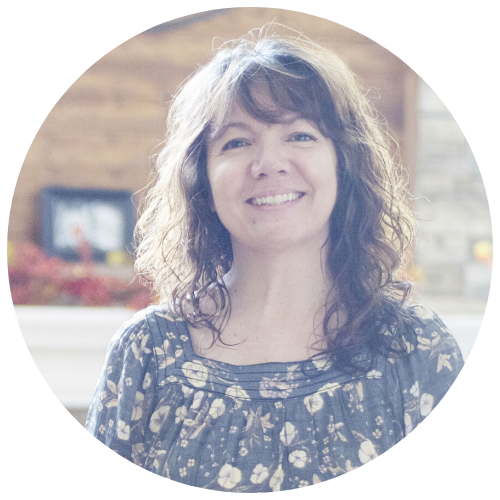 I'm 50+, married with 3 adult kids
I have a bachelor's degree in Managerial Finance and Management Information Systems
I have a master's degree in Teaching Secondary Mathematics
My professional background is in banking, tech support, and education
I've used the strategies I share on FO5O to pay off tens of thousands of dollars in debt
After 30 years, I broke the paycheck to paycheck cycle by changing my financial habits
Welcome, I'm Sabrina!
Here's the truth: I've battled with financial problems my whole life – from ruining my credit with too much debt in my 20s to living paycheck to paycheck through my 40s. The money struggle is real! If I had a dollar for every mistake I made, I'd be a rich woman.
But I believe that your past doesn't define who you are or where you're going. Change is possible, and learning better habits can lead to a better future.
As I entered my 50s, I decided to get serious about my financial goals. I started to read books and blogs about budgeting and saving. I became inspired by the FIRE community and learned about passive income. I took classes like Financial Peace and began to deconstruct the limiting beliefs that had been holding me back for decades.
And I became determined to not let the mistakes of my past determine the quality of my future.
As I learned better money management, I really wanted to connect with others in the same life season as me: the late savers who still struggle with poor money habits, saving for retirement, and holding onto the hope that they can still reach their financial goals.
That's when I decided to create Finance Over Fifty as a place to help and encourage others who find themselves closer to retirement than they're prepared for.
Welcome!
About Finance Over Fifty
I created Finance Over Fifty as a free online resource that offers tips, tools, reviews and resources to help the late saver get on track with retirement planning.
As a recovering procrastinator and late saver myself, I share what I'm learning about better money management and having a healthier money mindset.
My goal is to provide practical solutions that will help you create the financial future you really want . Although my degree is in finance, I am not a licensed financial advisor. The content you'll find on FO5O is a result of my own personal research and experience. I am on this journey with you, my friend!
You'll find helpful posts and resources for a variety of topics, such as:
Now let's talk about you …
Maybe you find yourself here because you've had your own share of money struggles, and you're looking for solutions.
You might believe it's too late to build the retirement you want. You may have convinced yourself that you've waited too long or made too many mistakes.
I have good news for you – it's not too late to create a brighter financial future! With every step you take toward better money management now, you are building a stronger foundation for your life in retirement.
And as someone walking this journey with you, I can say that with full confidence because of this truth:
You can only succeed if you keep trying, and you will certainly fail if you give up.
Don't give up on your future, and don't leave it to chance. Leave yesterday's mistakes in the past.
It's time to take control. You have what it takes. Maybe you just need a little help finding it.
Let me help you get past the worrying and start winning with your financial goals. I'm on this journey with you, and my hope is to help you overcome the overwhelm, give some direction, and offer a lot of encouragement as we walk this path together.
I'm so glad you're here!