Financial to-do list for May
Can you believe that summer is just around the corner? It's crazy to think there are only a few weeks left until break!
Every year around this time, I start longing for warm, summer days. The enthusiasm over snow days and a glowing fireplace start to fade, and I feel ready for green grass, open windows, and flip-flops again.
We haven't been financially able to take a vacation since the pandemic began. But, (good news!), my husband was offered a job with his old employer and is officially off furlough status! So, he'll be working full-time, and I'll take the opportunity to write more on the blog and create more printables to help you with your financial goals.
One thing for sure is I'll be staying on top of our finances and making sure we're staying within our budget. Summers tend to get a little "loose" but I'm determined to stick to the plan!
But before the heat comes and kids are dying of boredom, there are a few things you can work on to stay on track with your journey to financial freedom. These 5 tasks on the May financial checklist will help you stay focused on your goals, even when the warm days are beckoning you to go outside.
And, if you need to catch up or want to get ahead, check out all of the monthly financial checklists offered here on Finance Over Fifty.

Want financial checklists for every month of the year? Download this 3-page PDF for FREE!

1. Get your federal taxes in
The IRS has graciously given us an extra month to file taxes this year because of the pandemic. If you took them up on their offer, then it's time to finish those forms and get them submitted by May 17.
It might save you a few bucks by doing a little digging into the various changes in the tax laws. The IRS has included additional tax breaks and credits due to the effects of the pandemic that can reduce your tax bill.
Here are a few resources to help you get up to speed:

2. Check your disability insurance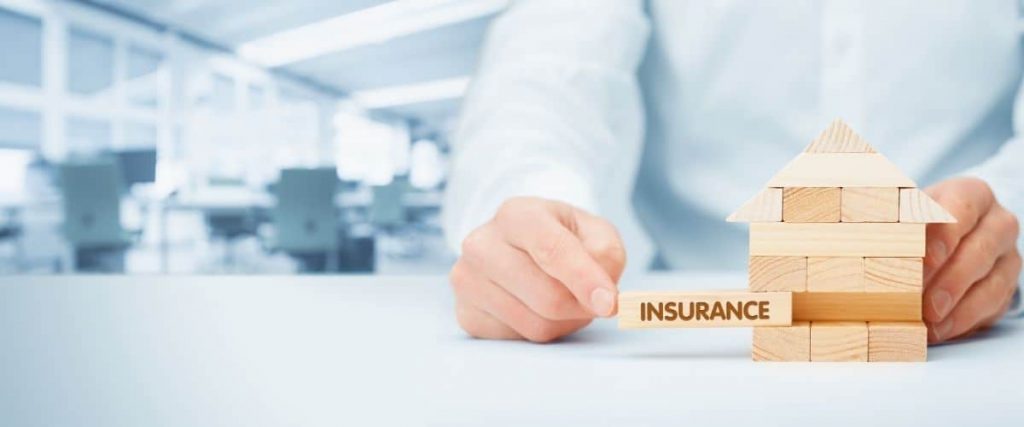 Why would you do this in May?
Because May is disability insurance awareness month! (Yep, it's a thing.)
In case you're wondering what disability insurance is, I'll tell you. Basically, it's insurance that protects your income if you become disabled.
Dave Ramsey says this is the most under-insured area in a financial plan!
If you already have 3-6 months of living expenses in your savings account, you may not need short-term disability.
But even if you've got money growing on trees in your backyard, everyone needs long-term disability. You do NOT want to try to cut your insurance costs by declining disability insurance.
Most people get it through their work. If your employer doesn't offer it, then check any trade associations you may be connected with. Otherwise, talk to an insurance agent.
Don't put it off! If you already have it, make sure you have enough coverage. If you don't – get it!

3. Plan a garage sale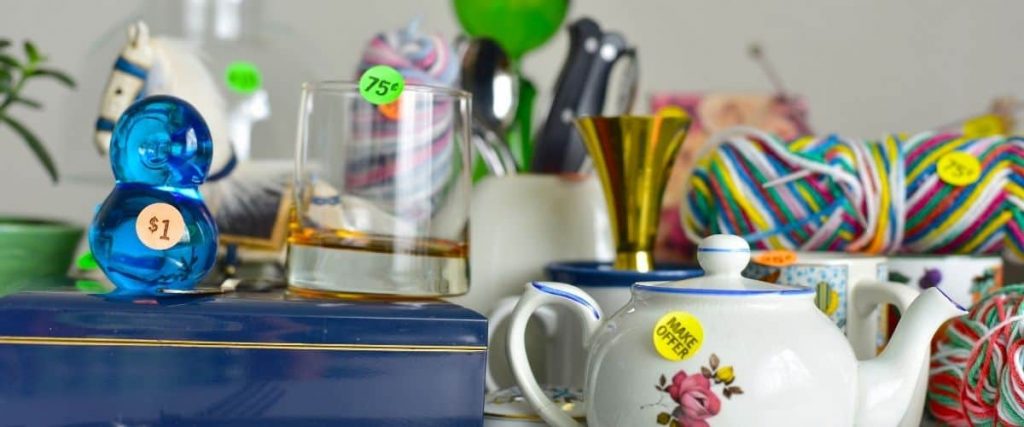 Spring cleaning is in full swing, so gather up all those old shoes, dusty knick-knacks, books you don't read, and small abandoned appliances in the back of your cabinets.
It's time for a garage sale!
You can start organizing now by categorizing stuff in boxes, gathering up supplies like price tags and shopping bags, and making signs for your neighborhood.
Most people appreciate a well-organized yard sale and will tend to stick around longer if the items aren't shoved randomly into cardboard boxes.
So don't wait until the last minute to throw something together. Put some thought and planning into it. Pick a date that's supposed to have nice weather. Make some eye-catching signs. Put an ad on Craigslist.
Also, make sure you make a few adjustments to ensure a safe and socially-distanced environment for your buyers. You can set tables farther apart to create more space, have a sign reminding people to wear masks, and even provide a small sanitizing station with hand sanitizer and cleaning wipes.
Another idea to maximize safety is to hold your garage sale online. You can use web-based marketplace sights like Craigslist, NextDoor, Facebook Marketplace or Varagesale. Organize and store your sale items in your garage so you can keep all selling transactions outside of your home.

4. Review your estate plan
Now that tax season is almost over, it's a good time to look over your estate plan and make sure everything is up to date.
Review your family trust, your will, designated beneficiaries, powers of attorney, and anything else associated with your plan to distribute your property once you're gone.
What if you don't have a plan?
Then now is a good time to start putting one together. If there's anything we've learned in the past 12 months, it's that life can change on a dime.
You can lose your job of 20 years, your retirement fund can take a nosedive overnight, you have to rely on unemployment to barely get by, and we are all subject to life-threatening consequences when a world pandemic decides to spread across the globe.
None of us know what tomorrow holds. That's why it's important to prepare for the unwanted and unexpected. You may not have control of your circumstances, but you do have control of your choices. So, choose to create a plan that will bless and protect your loved ones in the case of your death.
Dave Ramsey talks about a legacy drawer that everyone should have in their home, where you keep all the important documents that give instruction for a time that is exceedingly difficult and distressful.
Make it as easy as you can for your loved ones. Have an estate plan, get your documents in order, and put them all in one place so they are easily found.
It's just one way to show your family how much you love them.

5. Assess your emergency fund
The nature of an emergency is that is unexpected and urgent.
This means you never know when an emergency will arise, but you need to be ready at a moment's notice to handle it.
That's why it's important to build up a 3 to 6-month emergency fund.
If you haven't started one yet, May is an excellent time to do that. (Actually, any month is an excellent time.)
If you've already started building one, you can assess your progress and determine if you're on track. How many months do you have saved up so far? How much longer do you think it will take to be fully funded? What can you do to speed up savings?
If you have a fully-funded emergency fund, determine if you're saving it in the right place. If the money is just sitting in your personal savings account, consider transferring it to a money market account where you'll get a larger return.
Wherever you're at, it's important to check your progress and make sure you're on track.
Because emergencies have a funny way of showing up unexpectedly.

Download financial checklists for all 12 months of the year for FREE!

Plan your May financial checklist
Now it's time to take action.
Print out this list, write them down in your planner, or download the free financial checklist PDF.
Plan the list!
The goal is to keep moving forward, one little step at a time.
Other posts you may be interested in:
Do you want to save this post for later? Pin it to your favorite Pinterest board!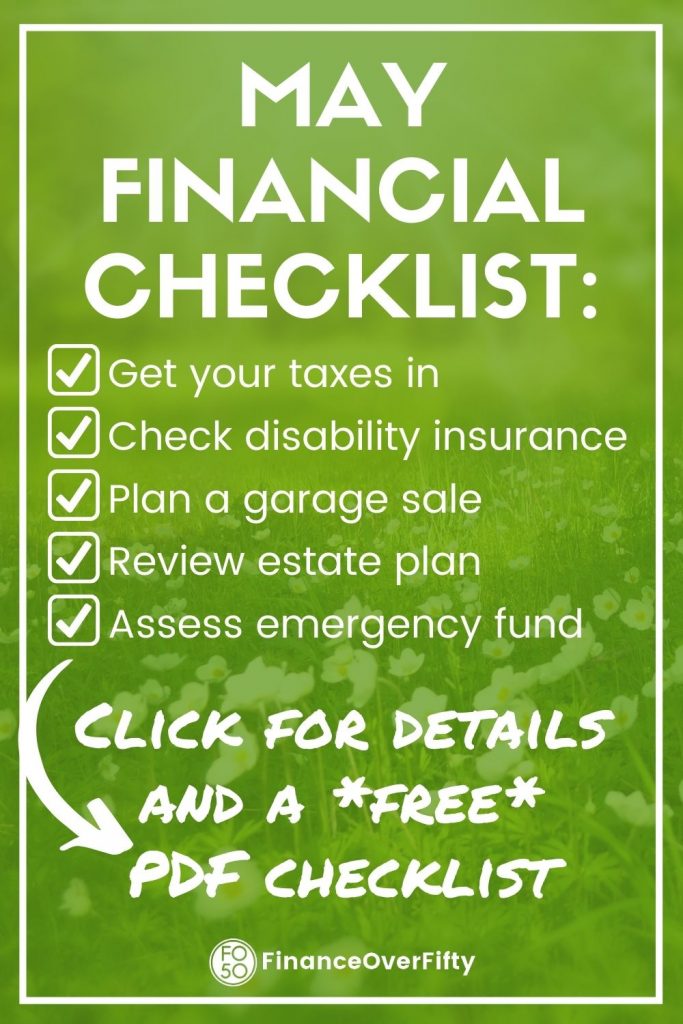 May Financial Checklist: 5 Smart Money To-Do Tasks For The Month